Description
Have you ever needed to generate dozens (or even hundreds) of similar SSIS packages?
Do you ever find yourself needing to regenerate a lot of packages when some piece of the upstream data format changes?
These are not uncommon scenarios faced by ETL developers, but historically there haven't been any good tools to help with this. In this course, Microsoft Data Platform MVP and BimlHero Reeves Smith introduces you to a tool designed to overcome these challenges: Biml.
About Fundamentals of Biml
The next delivery is 9:00 AM – 4:30 PM ET 23 July 2019.
For ETL developers, Biml (Business Intelligence Markup Language) is a game changer. Biml is a great tool for Microsoft Business Intelligence developers who want to make the most of their development efforts. In short, Biml is an XML-based language that will allow you to programmatically create SSIS packages. Even better, it can be enhanced with VB.NET or C# scripting to create BimlScript, allowing BI developers to dynamically build and modify a few, dozens, or even hundreds of SSIS packages with minimal effort. Best of all, you don't need budget approval – if you already have Visual Studio, you can use Biml and BimlScript for free!
In this full-day presentation, we'll introduce you to dynamic package generation through Biml. Business intelligence consultant and Enterprise Data & Analytics team member Reeves Smith will walk you through the essentials of Biml – getting started, syntax, and common uses – followed by dozens of design patterns to improve your efficiency as an ETL developer.
Topics
Overview of Biml – What is it? Where do I use it?
Introduction to Biml syntax
Biml in the Visual Studio environment
Introduction to BimlScript syntax
Dynamic package generation with BimlScript
Create a simple staging package project with dozens of packages in less than an hour
Package (re)generation
Common design patterns for Biml in the enterprise
Audience
This course is intended for business intelligence developers and other database professionals with experience creating and supporting SQL Server Integration Services (SSIS) packages. Attendees should have a working knowledge of the SSIS essentials. In addition, some experience with either C# or VB.NET, and a basic understanding of XML (or other markup language) would be helpful.
About Reeves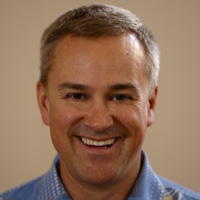 Reeves Smith is a consultant and trainer. He holds a Bachelor's Degree in Applied Mathematics from University of Colorado at Colorado Springs and a Microsoft Certified Master with over 20 years of experience working with SQL Server. Reeves is a  Microsoft Data Platform MVP, BimlHero, an independent BI consultant, and Enterprise Data & Analytics team member.
Reeves is an active member of the Denver, CO, PASS chapter and delivers technical presentations at local and regional conferences and user groups. He has had the opportunity to work on various development and data warehouse projects within industries like banking, DoD, energy, entertainment, gaming, healthcare, manufacturing, oil and gas, travel, and telecommunication.
Follow Reeves on Twitter at SQLReeves.
Interested in more SSIS, Biml, and Azure Data Factory training from Enterprise Data & Analytics?
Power BI
Expert SSIS
Mastering the SSIS Catalog
Developing SSIS Data Flows with Labs
From Zero to SSIS
Advanced SSIS
This is a live online class. The class is hosted at GoToWebinar, live with Reeves Smith on webcam, with a 90-minute lunch break. Audio is available via your computer audio or dialing into a US phone number – we recommend using a headset.